Bernadette's works are contemporary and uniquely northern Australian, and as such offer perspectives from her region's natural, social, cultural and metaphysical landscapes.
She creates objects and images which reflect her own creative journey,  deep love of nature and cultural experience.
The artist weaves together a myriad of materials to create works that present raw, intricate, whimsical and sometimes critical observations of mortality, the contemporary world and her place in it.
Her work playfully mines the metaphysical and entropic interface between discarded objects from human activity, found natural materials and her contemplations of life / death, ecology and connectivity.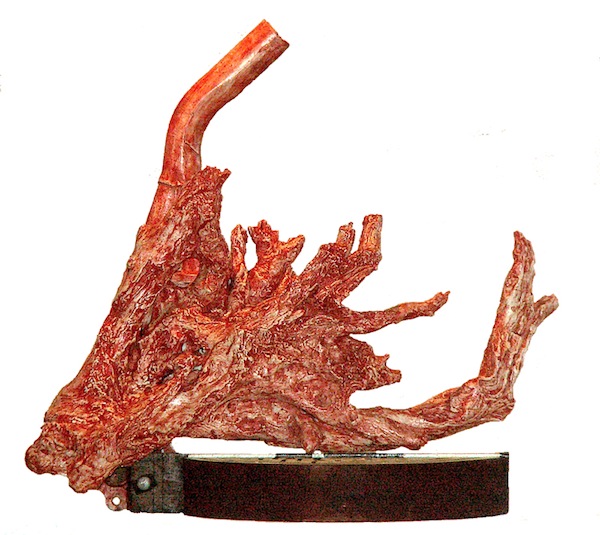 "I find it difficult and unnecessary to separate art from life, so I strive to incorporate my practice into everything I do.  Art for me is a tool, my vocation and a way of life. It enables me to engage meaningfully and more intimately with myself, others and my environment.
Using recycled and found materials and objects in my work has always been a part of my practice. I collage, montage, assemble, construct, weave and print from discarded fragments. Every fragment of found or recycled material carries with it an essence of its former existence, each part carrying its own story. These parts imbue the resulting artworks with interesting form and dynamism, and from them narratives emerge – I love observing the 'magic' that this creates."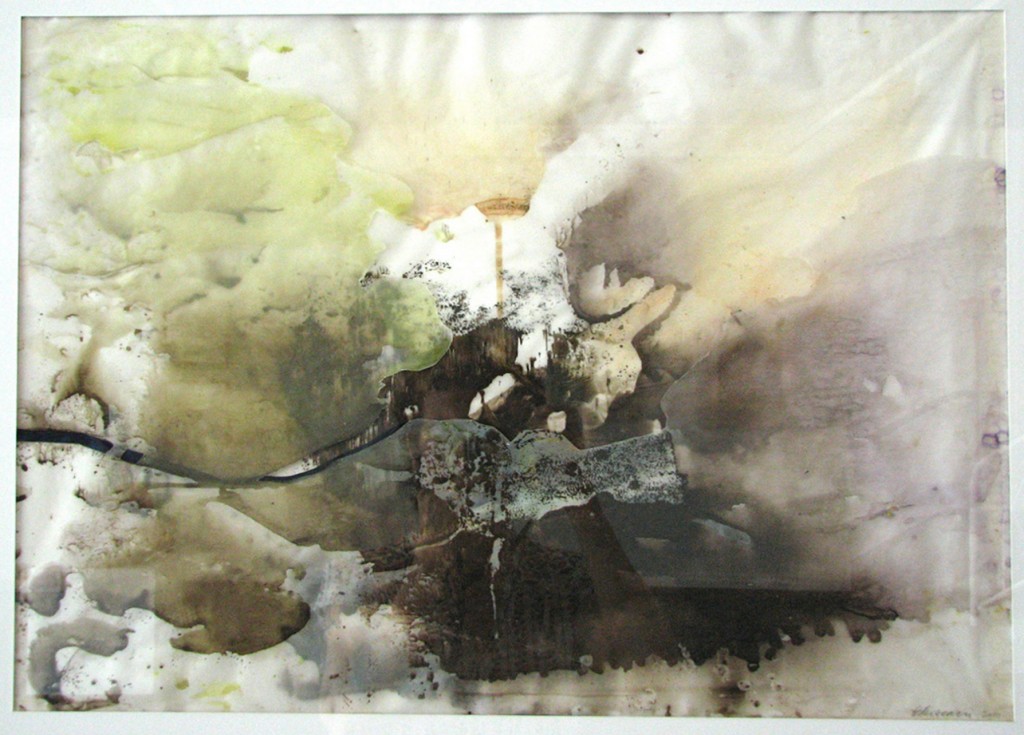 "Boscacci's work is referential, showing us the process of moving from observation toward a personal signification. Boscacci also experiments with media, engaging in similar processes but working from the representational towards the abstract. She gradually eliminates narrative and anecdotal elements in her work, or 'zooms-in' until familiar references disappear, as in Dish head – Water bearer—the surface of a wet dish where a head is reflected in each tiny drop. The emphasis is on the abstraction; the work becomes a sign for the human condition.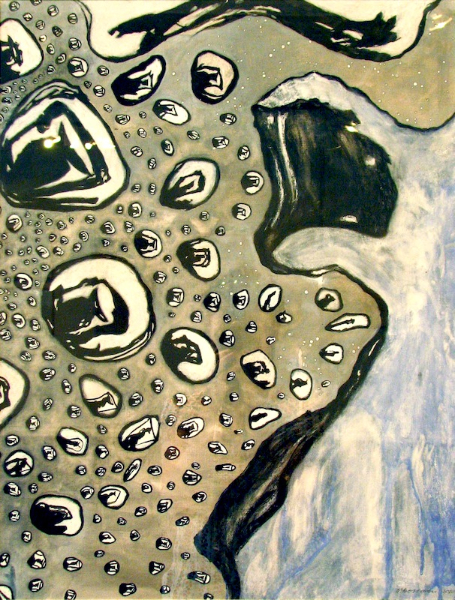 Boscacci's concern and focus on ecological considerations is clearly stated. In works on paper, for instance Eucalyptus Platyphylla Woodland 2 – development site, Rocky Springs and Burning Season, she experiments with the sharp carved marks so suited to lino-cuts where images of trees and bush-fires are clearly recognisable: the slashed lines are almost an imitation of the snapping sound of burning wood. In her sculptures there is a further emphasis on letting go, looking for quirky combinations and evocative forms such as Labyrinthine Heart and Soothsayer – Grim Chimera. In Thunderstorm Boscacci utilises the behaviour of water to create a fluid, ambiguous image as much a cloud as a metaphor for fluidity." (excerpt)1
1 Anneke Silver 2011
Exhibitions Review: BURIED LIGHT by ROBYN SWEENEY AND BERNADETTE BOSCACCI: PET SOUNDS by MARY FOKES, UMBRELLA STUDIO, TOWNSVILLE,
2 – 28 JANUARY 2011
http://www.eyelinepublishing.com/eyeline-74/review/buried-light-robyn-sweeney-and-bernadette-boscacci-0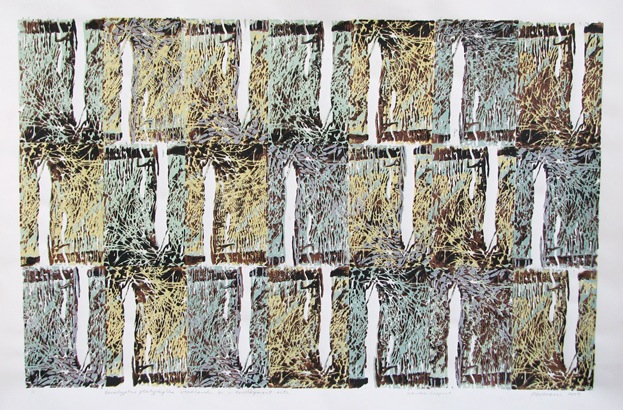 The artist acknowledges the traditional owners of country throughout Australia and their continuing connection to land, culture and community. In particular, the Gurambilbarra Wulgurukaba and Bindal peoples of Townsville, whose land on which she lives and works, paying respect to their ancestors and elders past, present and emerging.