Bernadette Boscacci is an Australian artist based in North Queensland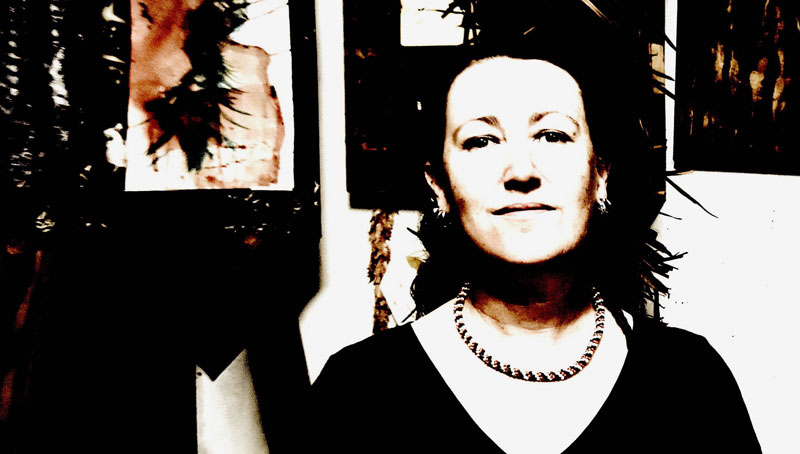 Bernadette works across multiple media and her approach is typically interdisciplinary – interweaving her studio-based practice with her professional arts, environmental education and community cultural development work.
Her creative enquiries explore the following themes: Nature, culture, the metaphysical, connectivity, myth and mortality.
Bernadette is also a passionate landcare volunteer who leads an urban, riparian regeneration project in her home suburb of Garbutt, Townsville in Queensland, Australia.
In 2012 and 2013, Bernadette worked on three public art works, part of a collection situated along the Ethno-botanical Trail and Historical Timeline on Townsville's Jezzine Barracks / Kissing Point / Garabarra redevelopment. One of the art works was fabricated by Andy Frost, his assistant Sha Doh and Bernadette on Magnetic Island (Yunbenun) over the winter of 2013. You can watch the Council promotional video below or see the 'Big P' production photos on Andy's website: Andy Frost – Sculpture.
Pandanus, with co-producer Andy Frost.
The artist acknowledges and pays respect to the Aboriginal and Torres Strait Islander Traditional Owners of Australia and honours their continuing connection to land, culture and community.  
I acknowledge the Wulgurukaba Gurambilbarra and Yunbenun people, and the Bindal people of Townsville, on whose land I live and work, paying respect to their ancestors and elders past, present and emerging. And also to the neighbouring peoples from the region where my ancestors have dwelled and benefitted, since the 1870s: the Nywaigi, Manbarra, Gugu Badhun and Juru people.
Aboriginal and Torres Strait Islander people are warned that this website contains images of deceased people.
All photographs are by the artist, unless otherwise noted.