Strand Ephemera 2011: 2 – 12 September
Littoral Trappings
Boscacci and Gaemers are practising artists based in Townsville who both like exploring the environment and working with found materials. They often use traditional processes to create original objects from recycled materials.
Material:  Waste plastic – tubing and stripped casings from industrial cables, and other recycled materials
Size: 3 pieces – area of 3m (h) x 7m (w) x 15m (d)
Upon finding this dumped industrial waste in local grasslands, we decided to weave with it. These traps are literal and allegorical expressions about human resourcefulness, greed and responsibility towards our natural environment.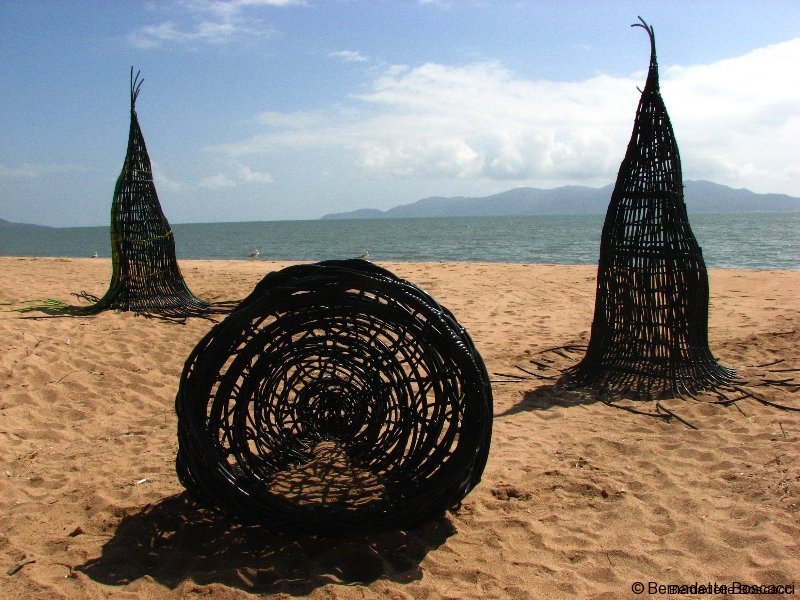 We acknowledge the Australian Aboriginal and Torres Strait Islander peoples as the First Peoples of the nation and the traditional custodians of the lands where we live, learn and work.