Aboriginal and Torres Strait Islander people are warned that this website contains images of deceased people.
Bernadette's works take many forms. Her choice of materials and scale changes depending on what materials, tools, equipment and space is available to her.
Bernadette's formative art skills were developed from an early age, growing up in a creative and resourceful family culture in Townsville before gaining formal tuition (and encouragement) from Primary School Art Teacher Bette Hiles (St Joseph's Mundingburra) and Secondary School Art Teacher Cath Meharry (St Margaret Mary's College).
Bernadette's introduction to studio-based arts, screen printing and political arts came about through her employment with Redback Graphix in Sydney NSW. It was there that she was educated and trained by the Redback artists and printmakers in her formative years as a young artist.
Key mentors from this time were Artists / Printmakers Michael Callaghan, Alison Alder, Paul Cockram and Social Worker Litsa Nossar, who would go on to become life-long friends.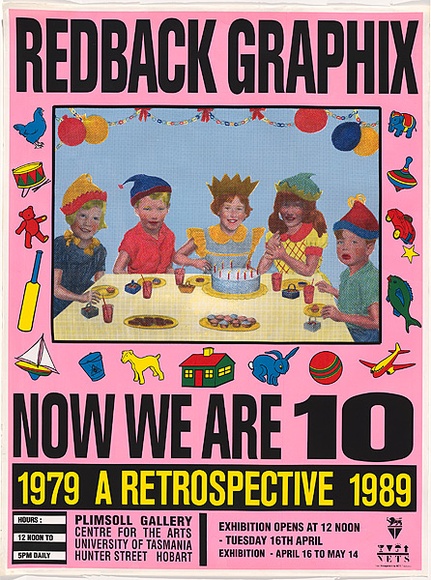 Bernadette engaged in formal studies firstly through an Associate Diploma (1991-1992) at St George TAFE in Kogarah, NSW, (Painting Major, Photography and Ceramics Minors). From there, she received advanced entry into a Diploma in Fine Arts at Sydney's National Art School (1993-94), majoring in Sculpture.
While studying at NAS her love of working with steel, timber and casting was developed and nurtured, and her time there was most influenced by artists / teachers who worked primarily within the Modern Figurative & Modernist traditions: Her mentors then included Clara Hali, Wendy Sharpe, Ron Robertson-Swan and Michael Snape.
After graduation, Bernadette went to live and work in the north Queensland regions of Gulf of Carpentaria and Western Cape York (1995 – 2000) where she established screen printing workshops, and supported traditional and contemporary artists in the production and marketing of their work.
Bernadette's travels in the region lead her to work in government and community outstation schools, local government-run Training Centres, Women's shelters and aged-care facilities, community arts and land management organisations in Kowanyama, Mornington Island, Doomadgee, Burketown, Mapoon and Aurukun.
These were transformative and hard-working years for Bernadette as she distanced herself from the Western Art world and its traditions and immersed herself most deeply in the cultures and politics of the Kunjen, Wik and Kugu peoples.
It was during this time that Bernadette learned the traditional Aboriginal skills of weaving and how to harvest and process various natural resources for use in the arts and crafts from the experts of the region. She was privileged to be generously taught and guided by Aboriginal Elders, Master weavers & craftswomen Alma Wason and Judy Brumby (Kunjen), Gladys Tybingoompa (Puch), Annie Kalkeeyorta, Dulcie Taisman, Topsy Wolmby, Mavis Ngallametta and Doreen Marpoondin (Apalech); and Master carvers / craftsmen Francis Yunkaporta, Silas and Jubilee Wolmby (Apalech), McNaught Ngallametta (Wanem), Arthur Pambegan (Winchanem).
The majority of these people are all now sadly deceased.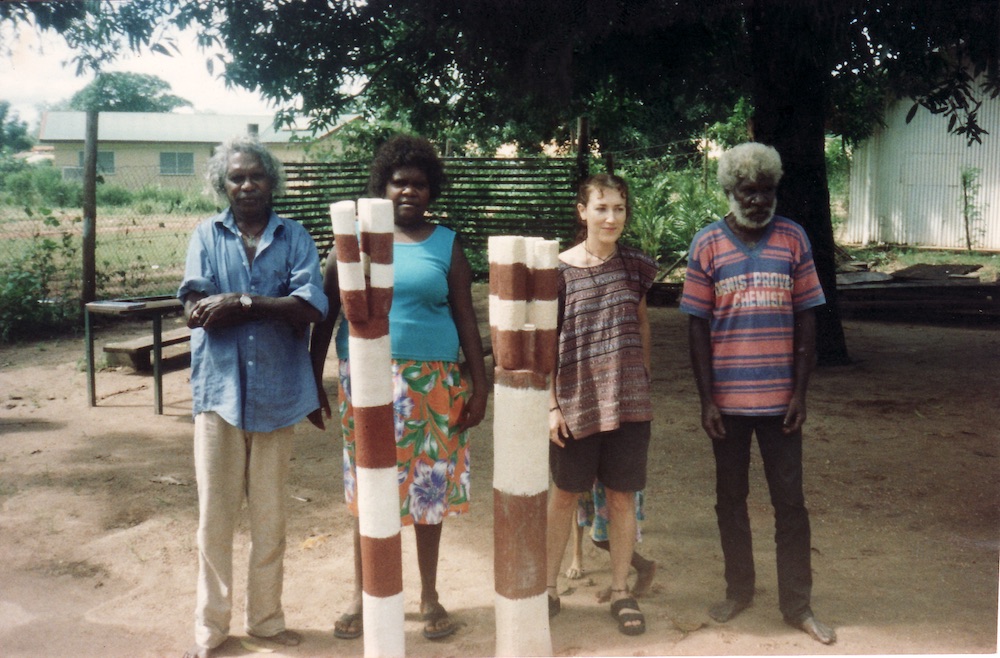 Bernadette's construction, screen printing, curatorial and organisational skills were put to good use during her time in these communities.  Working as part of a team in Aurukun (1997-2000) she assisted in building the profile and economic capacity of the traditional, cultural and contemporary arts of the region, in collaboration with Indigenous Land Management Ranger Programs, teachers and other program workers. She was also actively involved in behind the scenes work during the Wik Native Title Case and the challenge to Howard's 10 Point Plan.
The Wik and Kugu Arts Centre of Aurukun was commenced during this period (1998-2000), growing out of the Manth Thayan Association which was established from the Woyan Min Uwamp Aak Ngulakana report and earlier community development planning and sustained efforts, too extensive to include here.
Bernadette continued her education in the arts and sociology through James Cook University (JCU), following her return to Townsville from Cape York. Her foremost critical teacher / mentors from this period are Visual Artist Dr Anneke Silver, Psychotherapist Dr Anne Just, Sociologist Suzanne Birch, Artists / Publishers Jeanie Adams and Robyn Veneer Sweeney, and Kunjen Elder Alma Wason (dec).
Since graduating from JCU in 2005, she has worked as an independent artist and producer in both her studio practice and on numerous community cultural development projects across north Queensland, and the world.  Bernadette continues to work on a number of these projects and benefits from the valuable collaborative partnerships which have grown from them and remain sustained.
Key projects include Mundy Creek Natureway Regeneration Project, golden bee and the Kowanyama Project.
In 2019 – 2020, she was employed as a Project Officer with James Cook University's Eddie Koiki Mabo Library assisting in the production of  Library's 50 Year Anniversary Projects: Drawn to the Mabo Library; Mabo Interpretive Wall; and 50 Treasures. In 2022, she was employed by James Cook University to assist in managing the university's Mabo Decision 30 Years On projects.
I respectfully acknowledge the Traditional Custodians of the land and sea where I live and work – the Wulgurukaba of Gurambilbarra and Yunbenun, and Bindal peoples, and their neighbours, the Nywaigi, Manbarra, Gugu Badhun and Juru peoples – all of whose sovereignty has never been ceded. I pay my respect to their Elders, past and present, and to all Traditional Owners who have stewarded lands and seas over time. I am grateful to be able to live here and work to help conserve nature, country and culture.