Bernadette's works are contemporary and uniquely northern Australian, and as such offer perspectives from her region's natural, social, cultural and metaphysical landscapes.
She creates objects and images which reflect her own creative journey, deep love of nature and cultural experience. The artist weaves together a myriad of materials to create works that present raw, intricate, whimsical and sometimes critical observations of mortality, the contemporary world and her place in it.
Her work playfully mines the metaphysical and entropic interface between discarded objects from human activity, found natural materials and her contemplations of life / death, ecology and connectivity.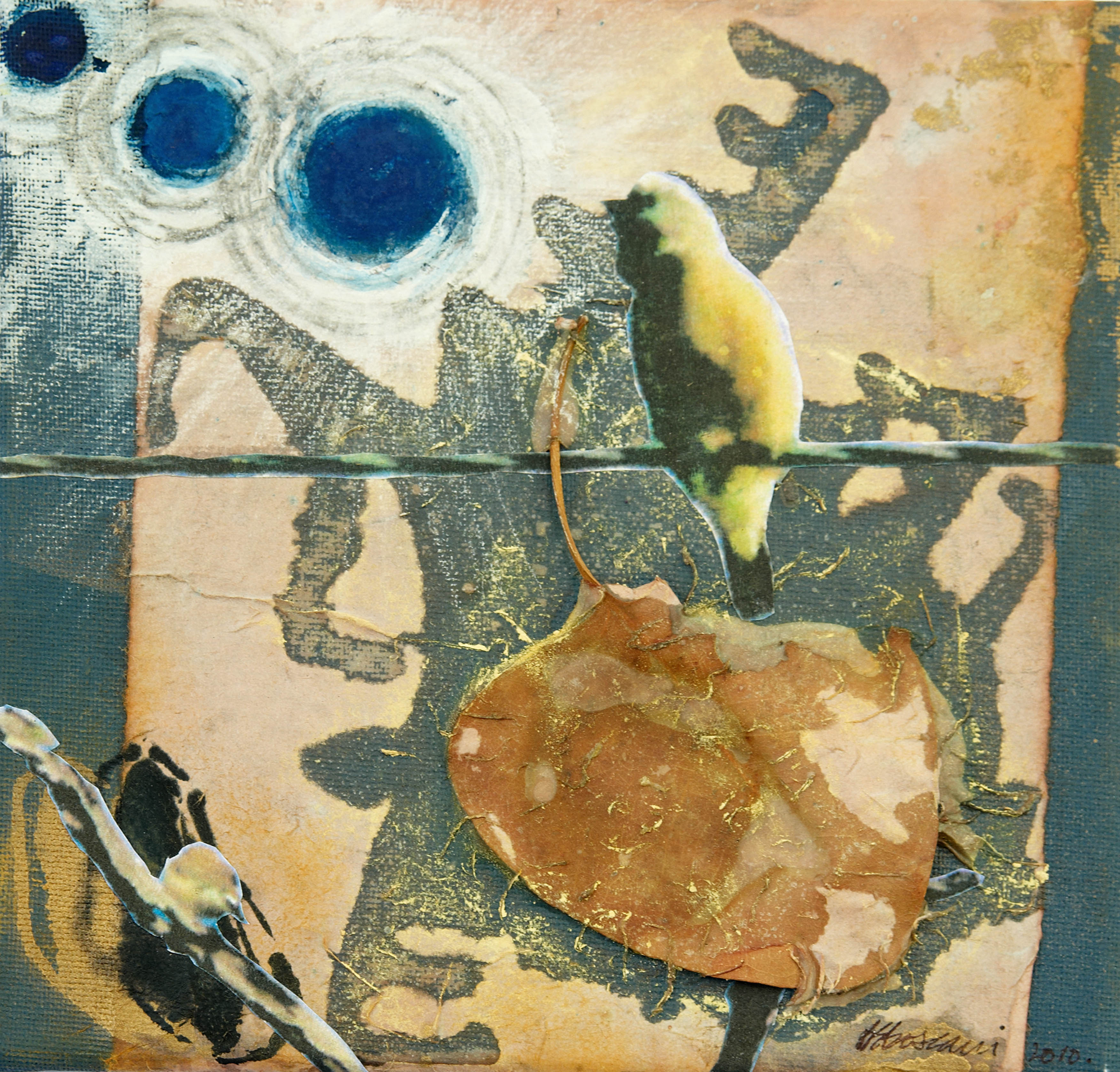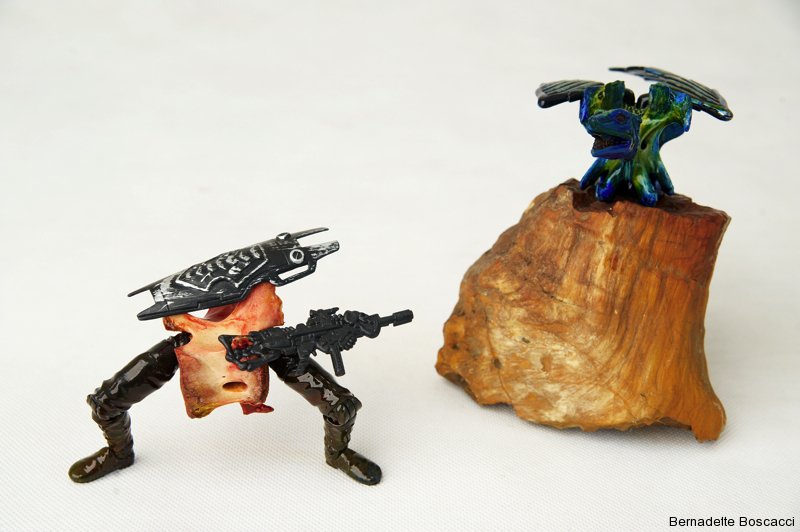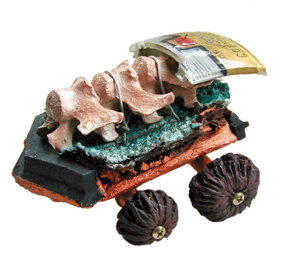 "Using recycled and found materials and objects in my work has always been a part of my practice. I paint, draw, collage, montage, assemble, construct, sculpt, weave and print using available materials. Every fragment of found or recycled material carries with it an essence of its former existence, each part carrying its own story. These parts imbue the resulting artworks with interesting form and dynamism, and from them narratives emerge – I love observing the 'magic' that this creates." 2015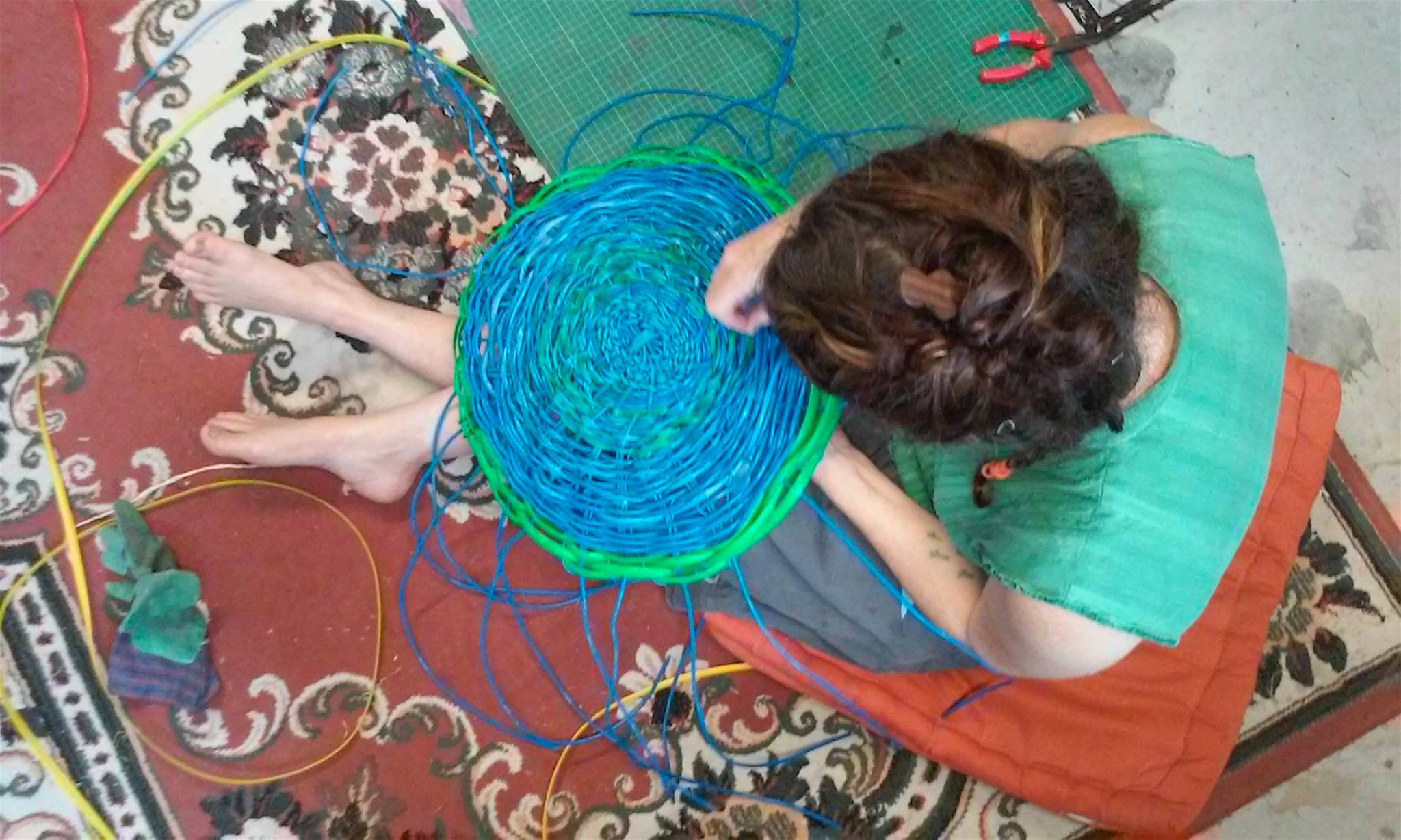 All photographs by the artist unless otherwise noted.