Mundy Creek Natureway Regeneration Project (2010 – present) is a site specific,
multi-disciplinary (arts, environment, health and cultural heritage), community initiative.
The project is working to reinvigorate, develop, maintain and protect the environmental and cultural values, and the recreational and nodal aspects of an area of land (including the waterways) along Mundy Creek in Garbutt. An expanding group of community stakeholders and volunteers have been contributing to its development and implementation since its commencement.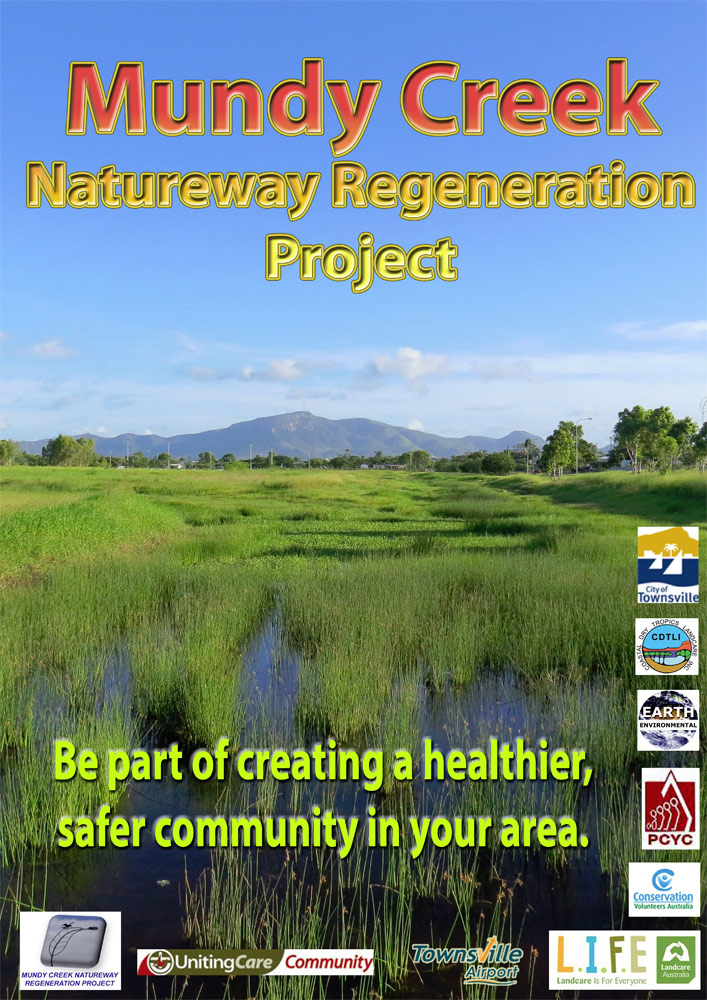 Partnerships:
Coastal Dry Tropics Landcare Inc.
Garbutt Magpies
NQ Dry Tropics
Townsville City Council
Uniting Care Community
PCYC
Earth Environmental
Community Gro (previously Garbutt Neighbourhood Centre)
Lions Club
Townsville Recovery Services – Salvation Army
Townsville Airport
Belgian Gardens Scouts Group
Heatley Secondary College
Deadly Dukes
Department of Corrective Services
Flexible Learning Centre
Garbutt State School
Conservation Volunteers Australia
Sponsors:North Queensland Cultural Heritage Consultancies
North Queensland Cultural Heritage Consultancies
NRA Environmental Consultants
Related Media:
This project received financial assistance from the Queensland Government through Arts Queensland.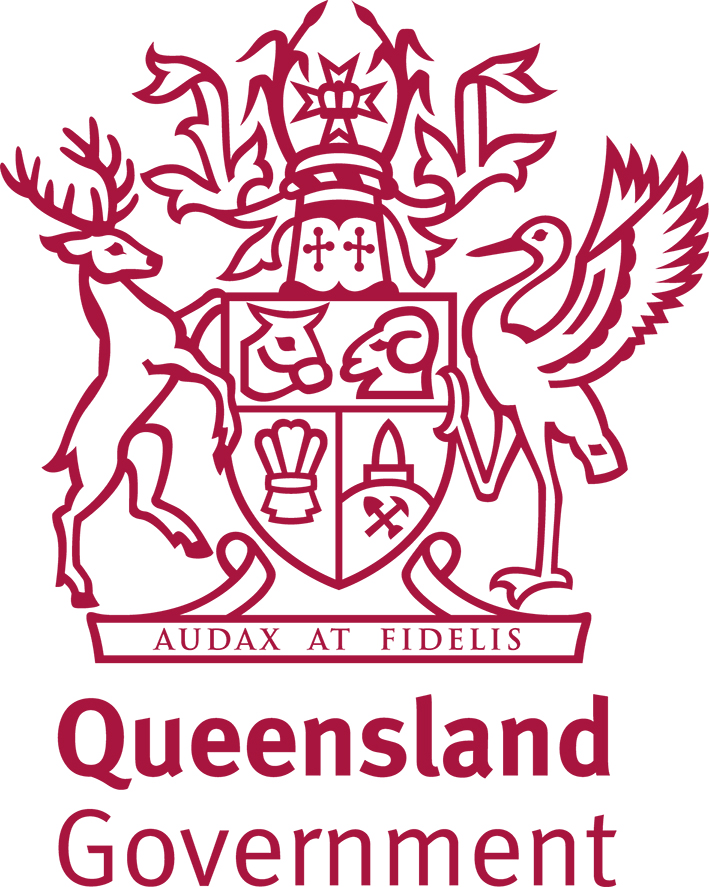 The Regional Arts Development Fund is a partnership between the Queensland Government and Townsville City Council to support local arts and culture in regional Queensland.