Working as part of the Kowanyama Project team (since 2014) under the direction of Traditional Owners and Viv Sinnamon (Collection Curator / Creative Producer), Bernadette assisted in the development of the Ngethn o' Festival 2019, part of a longer term program. The festival project was designed to showcase, celebrate and highlight the work being done in Kowanyama towards their community cultural development and a campaign to build a worthy facility for the Kowanyama collection.
See woventracks.com for more information about the Kowanyama project.
Working in an Arts Coordination role in the development and planning stages of the festival (2017 – 2019), Bernadette was one of the Artists in Residence during the festival in July 2019. She collaborated with visiting artists Nina Blackcockatoo and Janelle Evans and her son Jeremy, Kowanyama Project's Viv Sinnamon and Mark Weaver, with support from Kowanyama Council to convert the old Guest House Cafe into a gallery and install a curated exhibition there. They worked together with Kowanyama artists to also run screen printing workshops and create Thawvl (the big abmbin) a large-scale, woven public art work during the week long festival to present at Townsville Strand Ephemera (26 July – 4 August 2019).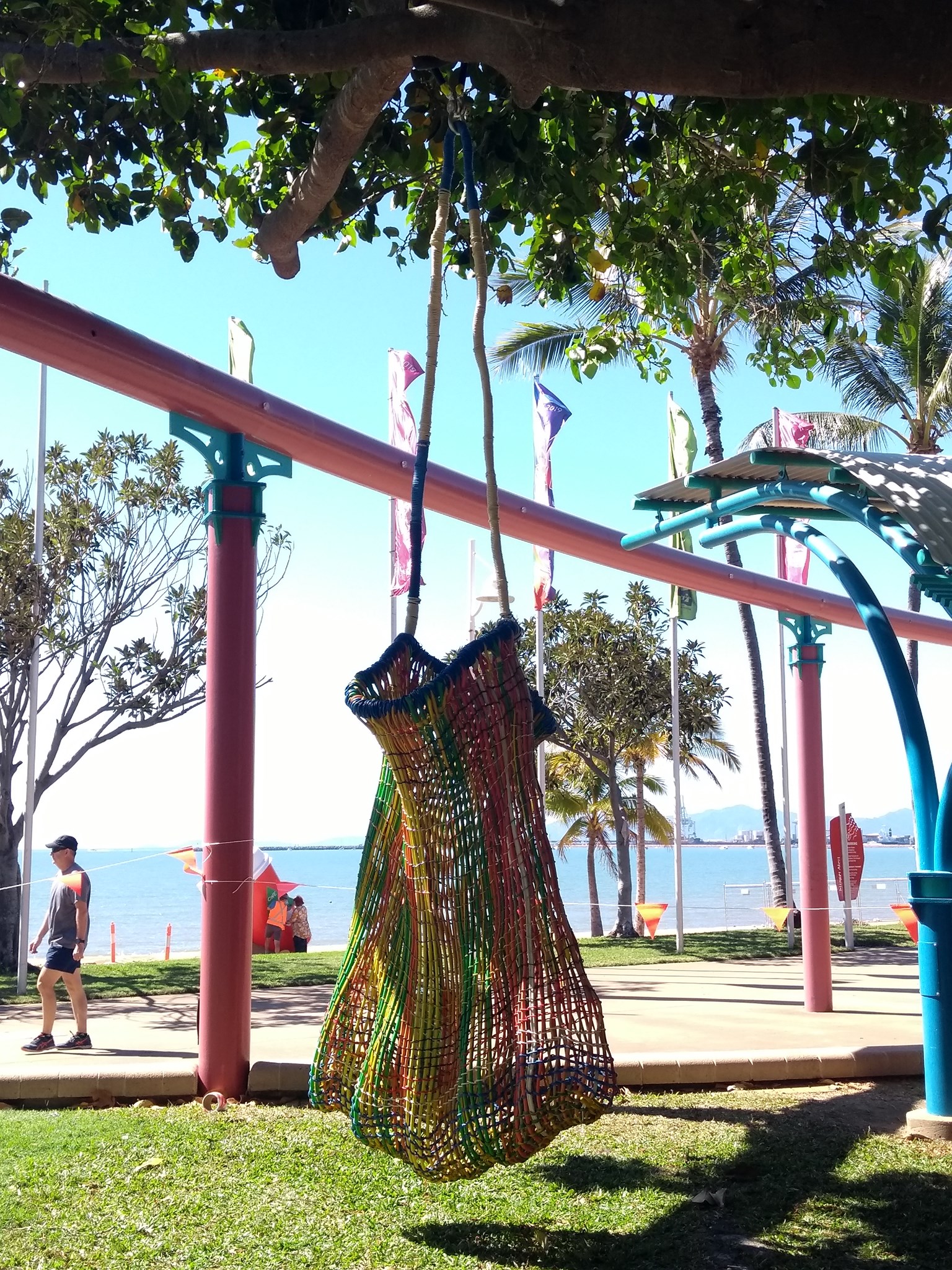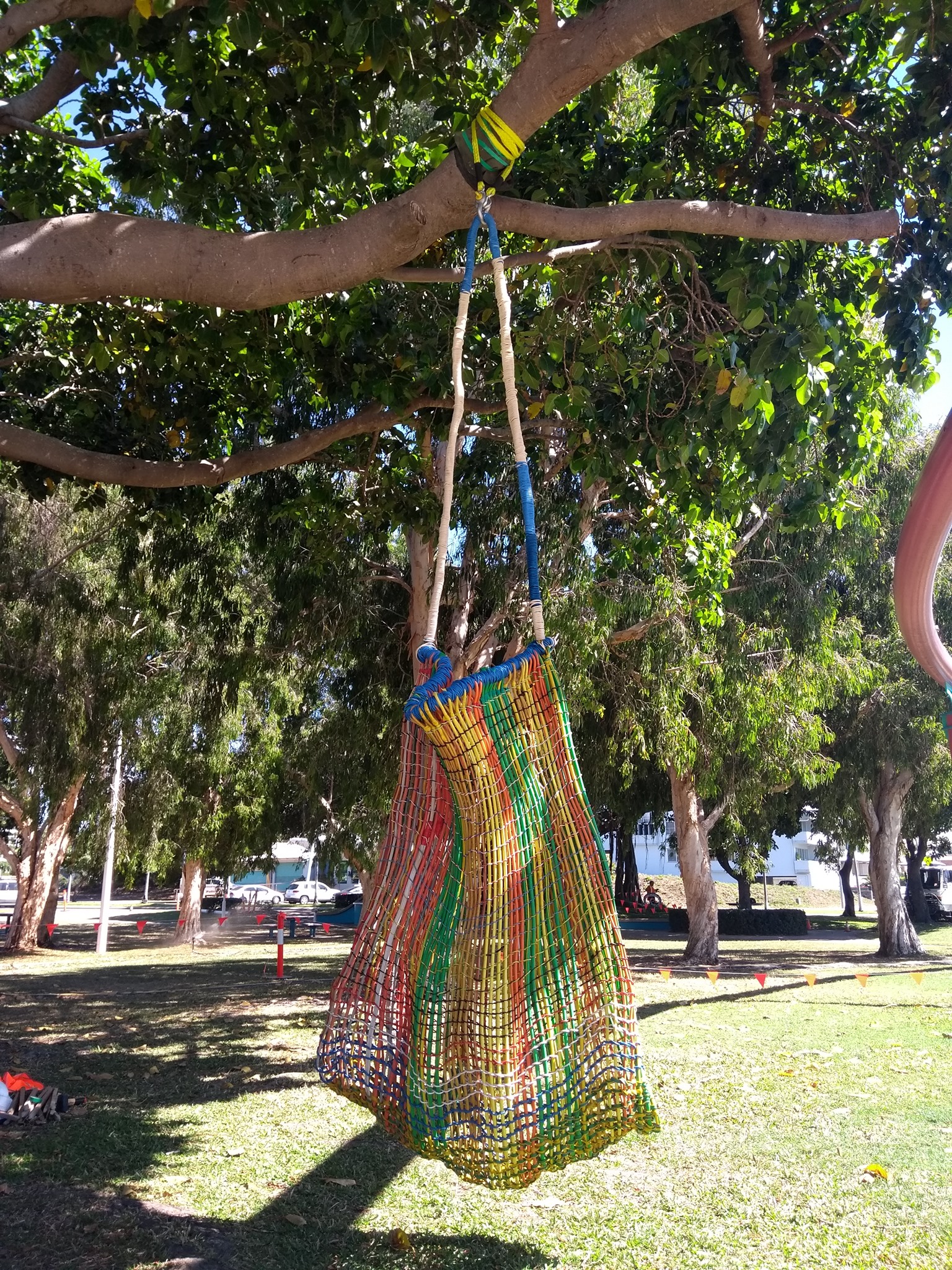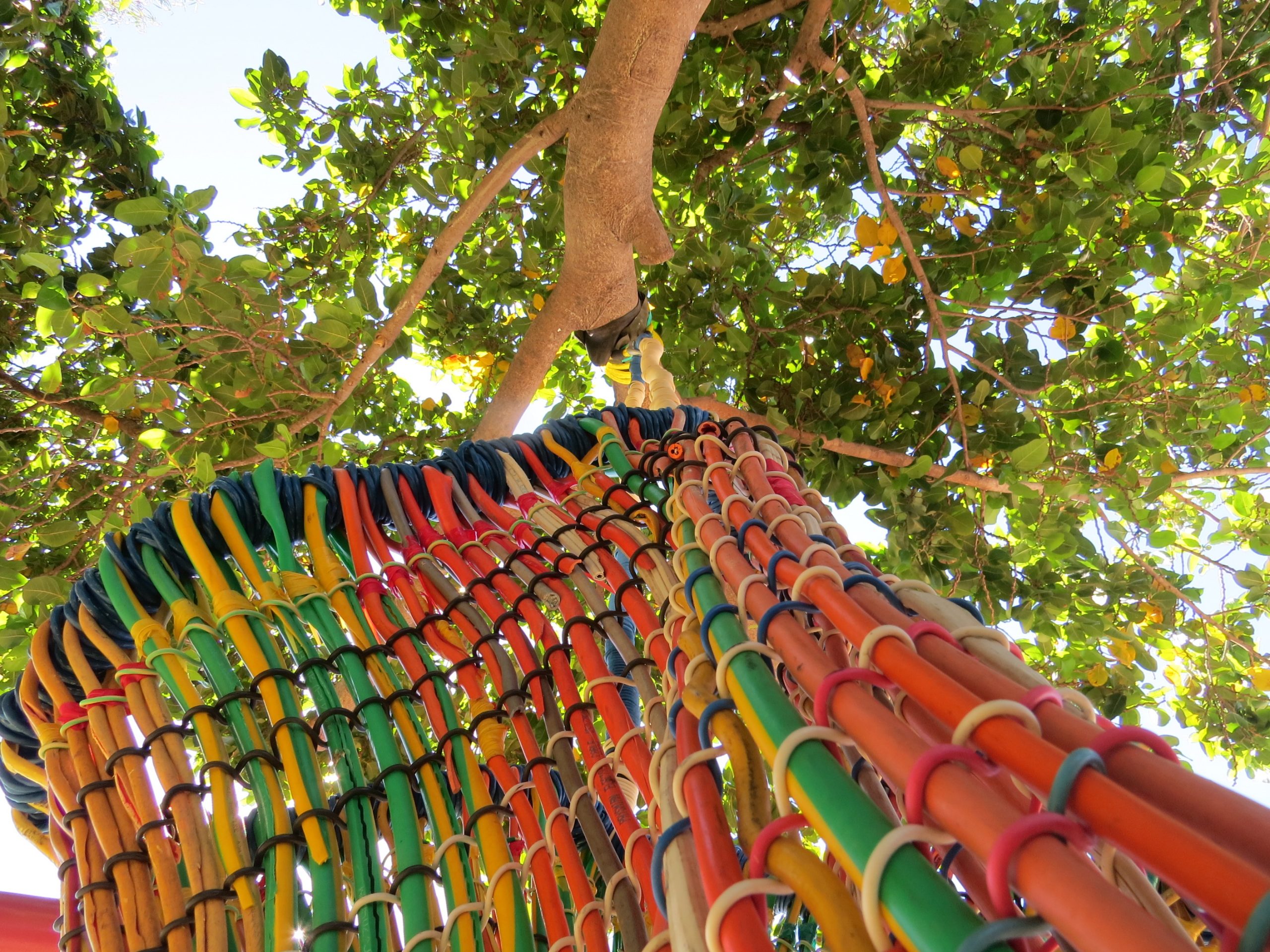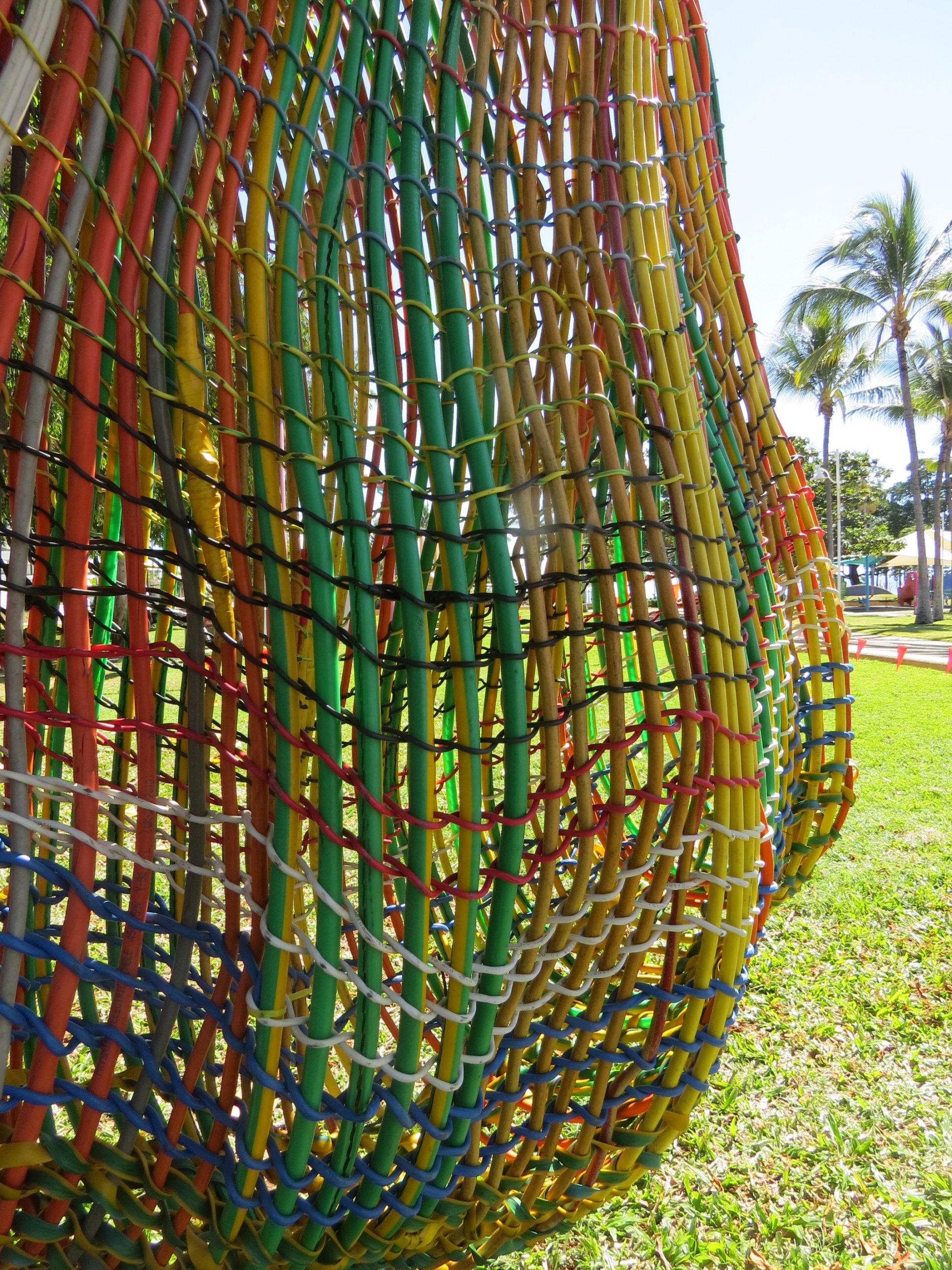 Thawvl was successfully completed and installed at Strand Ephemera on 24 July 2019 and awarded a Highly Commended by the judges.
In September, Thawvl featured in Boscacci's exhibition Travelling by String at Umbrella Studio Contemporary Arts Temporary gallery, Flinders Street, Townsville. The video (above) created by Mark Weaver (Woven Tracks Media) accompanied the work.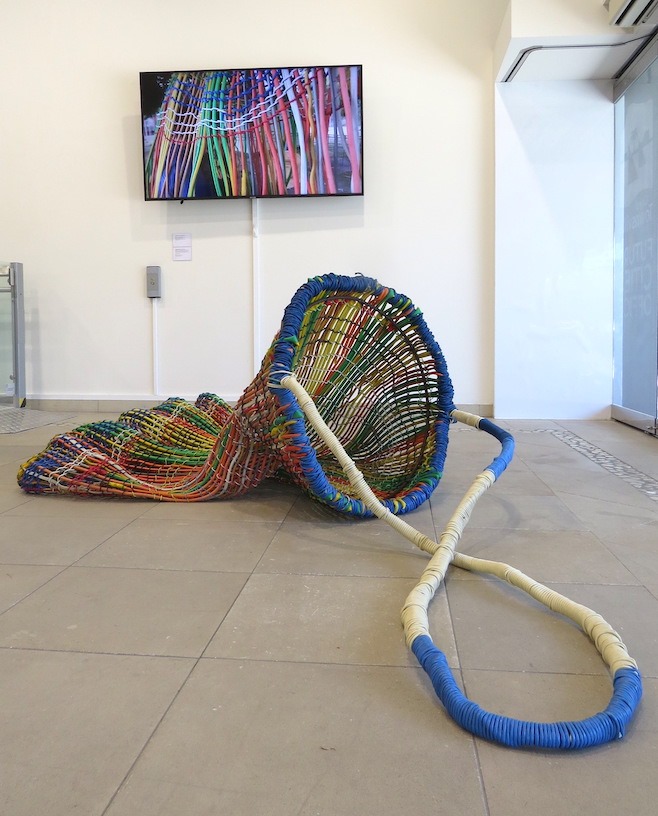 Thawvl is currently waiting for a temporary display space in Cairns before it is displayed at CIAF 2019 and then returned home to Kowanyama to go on permanent display in their new airport.
This project was made possible by the Australian Government's Regional Arts Fund, provided through Regional Arts Australia, administered in Queensland by Flying Arts Alliance.