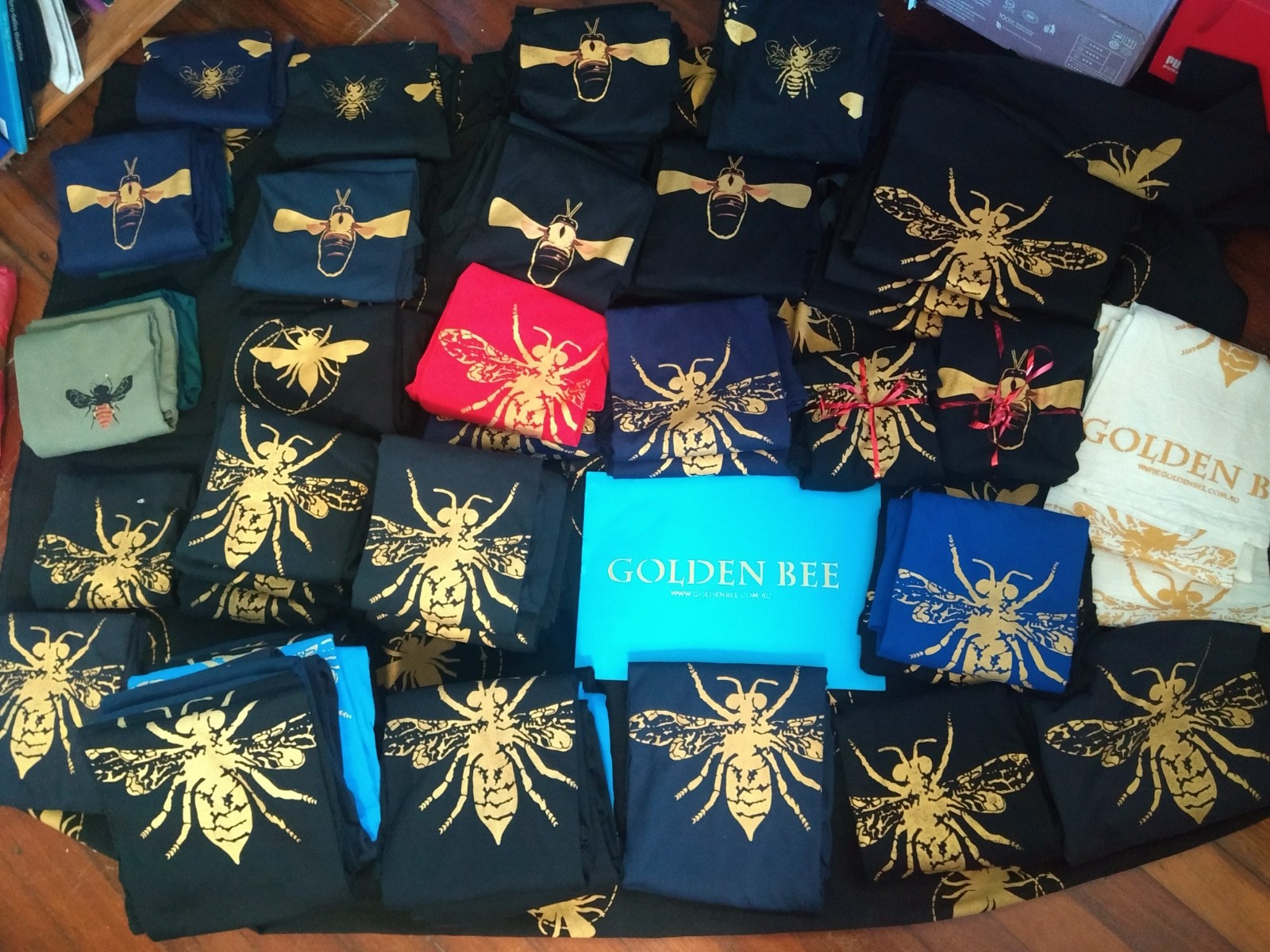 I've been busy printing merchandise / wearable items to sell, so that I can promote the bees and support the sustainability of this unique project.
If you're looking for Christmas gifts or just want to support the golden bee project, then check out these hand-printed, limited edition items for $30 AUD each + $10 postage and handling (up to 4 items per package), to anywhere in Australia.
And, if you buy 4 or more items, I will sell them at their old price of $25 ea.

Now available – T-shirts with 5 different bee designs printed (on front) & Golden bee text (on back). Cotton Drill Aprons & Linen tea towels.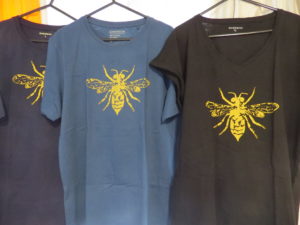 If you are in Tasmania, you can purchase my printed t-shirts & tea-towels from The Beehive shop in Exeter.
https://www.honeytasmania.com/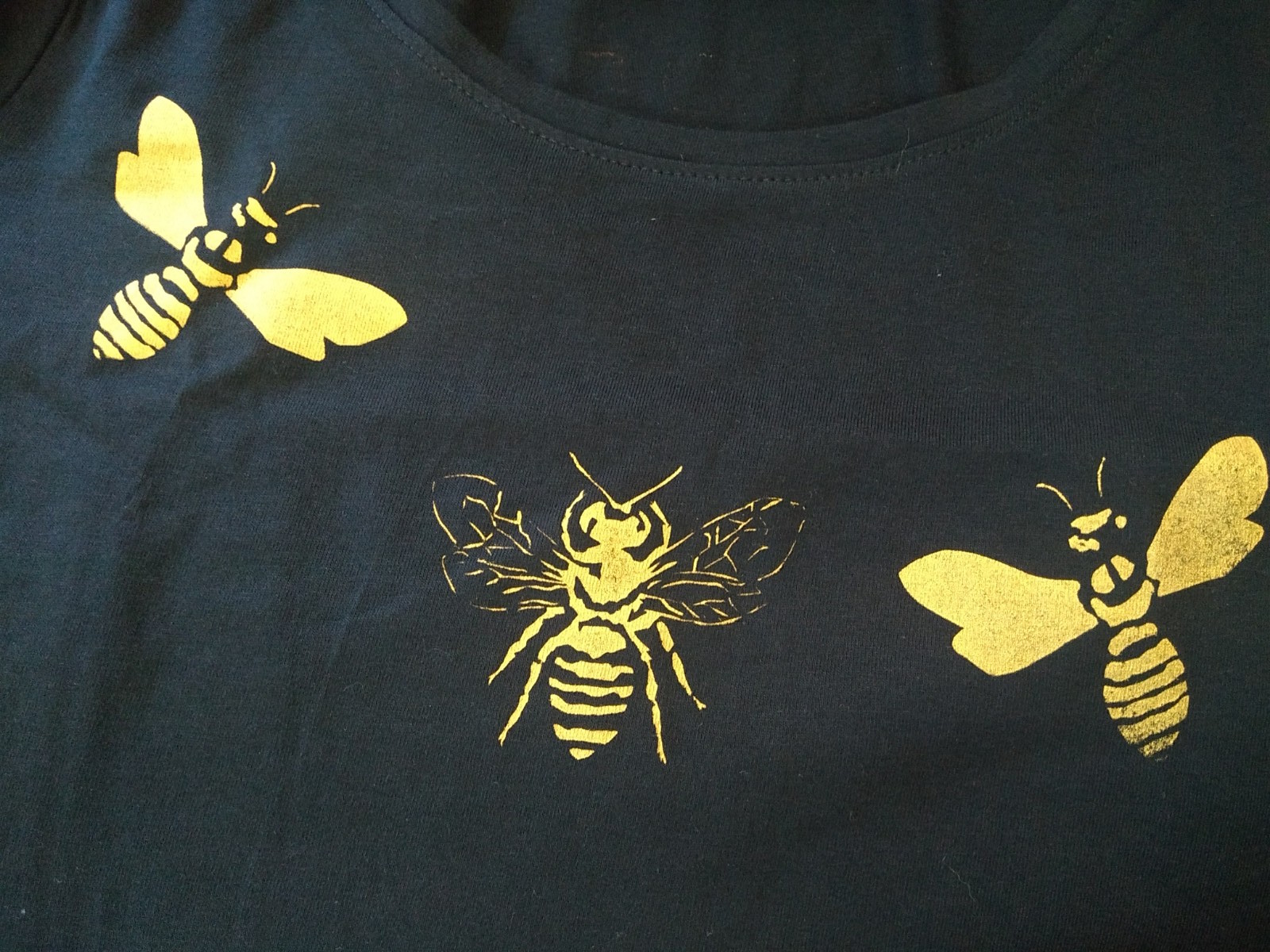 Download Stocklist PDF here: Golden Bee Printed items – 2018 November stocklist